everyday psychology
Do You Wish People to Think Well of You?
THEN SPEAK WELL OF YOURSELF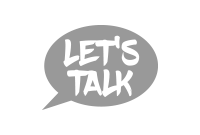 let's talk
Feeling anxious about things, worries, future plans, your children's well-being can be normal and part of everyday life. When anxiety, becomes a problem, though, and interrupts daily routines and thoughts, it needs to be resolved.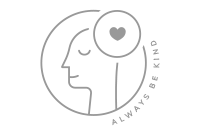 Always be kind
Too much stress is very harmful and can trigger major health problems that will affect our quality of life, our relationships, and our families. Our reactions to stressful situations define the kind of anxiety and stress we will experience.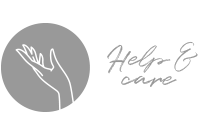 Help & Care
Going through a break-up can be really emotionally hurtful, frustrating, and can bring about feelings of rejection, anger, and depression. Therapy can offer much-needed support through this difficult time.
They said
Effie helped me so much to overcome my anxiety. At first, I was hesitant because I don't like talking about my feelings, but she helped me get better at this. Talking to Effie was the best decision I made because it has helped me progress so much in my everyday life. She helped me get my laugh back which I lost for quite some time and I will be forever grateful to her for this.
They said
Effie's professional, humane and systematic approach has really helped me rediscover myself and find the strength I thought I lacked to deal with what has been troubling me.
They said
When I made my first appointment with Effie it was heart warming. Effie made it easy as she is also an expat herself. She listened actively and passively. She showed me how to address my pain and anger differently. She taught me breathing exercises which help me to calm down. She has expertise in her field and shares it one step at a time, in a very calming and tolerable pace!
They said
I'm really grateful to have met Effie to learn how to deal with my panic attacks and to not fear them anymore 🙂 By proposing walking and online therapy . Effie is available and makes sure to accommodate the session to make it work for you. Just... Thanks !
They said
Initially I was really scared of therapy...facing my inner most fears and being vulnerable. However after meeting Effie and beginning my therapy journey it seemed very natural. I never felt rushed or judged. We instantly made a good connection. I found I could talk to Effie about everything. I felt safe and supported and all times and most of all......heard. With Effie's help I have learned so much about myself and also discovered I'm not all the negative things I believe I was for so long. I found I was coming to my own conclusions about things I had suffered in the past but Effie was a guide. I will never forget the help support and validation she gave me and how she helped become the real me.
They said
I was feeling lost and I couldn't find a light at the end of the tunnel. Luckily, I met Effie and now I can see the sun, even in the Netherlands!
They said
Life coaching with Effie gave me a focus and balanced my hectic lifestyle. Thank you!
They said
Spending most of my time away from home made me feel disconnected, to say the least. Great help, recommend it.
They said
Online therapy worked amazingly well for me! Totally recommend it.