How to choose a therapist?
It is vital to feeling at ease and secure with your psychologist. Clients and psychologists work together, once the right match is established. An important factor in determining whether or not to work with a particular psychologist is the psychologist's credentials, competence, and level of comfort between you. A good rapport with your psychologist is critical.
What do you do in therapy?
Therapy with a psychologist is a totally different procedure than undergoing therapy with a life coach. A psychologist is a trained professional with many years of University education, professional training, and personal development. A psychologist has the skills to help you resolve trauma and treat most psychological disorders.
During therapy, the psychologist will determine which therapy model is appropriate to use in order to help you towards a solution and emotional clarity.
When to undergo therapy?
I am going through a divorce
I want to learn better ways to deal with tantrums
Me or a loved one is addicted to drugs
I am in need of Couples Therapy
I am feeling sad most of the time
I am dealing with abuse
I need someone to talk to
I feel alone and depressed
I would like some career-related advice and direction
I want to resolve past trauma or childhood issues
I don't know why but I have no energy for anything
I am dealing with the loss of a loved one
My family needs some guidance and support
I am pregnant and I feel anxious, sad and worried
I have been recently diagnosed with an illness
I have personal issues I need to discuss
I am generally unhappy with life
I want to look after my mental health
I have been trying to lose weight for years
I want to understand some of my behaviors
I feel alone and can't talk to anyone else
I am dealing with infidelity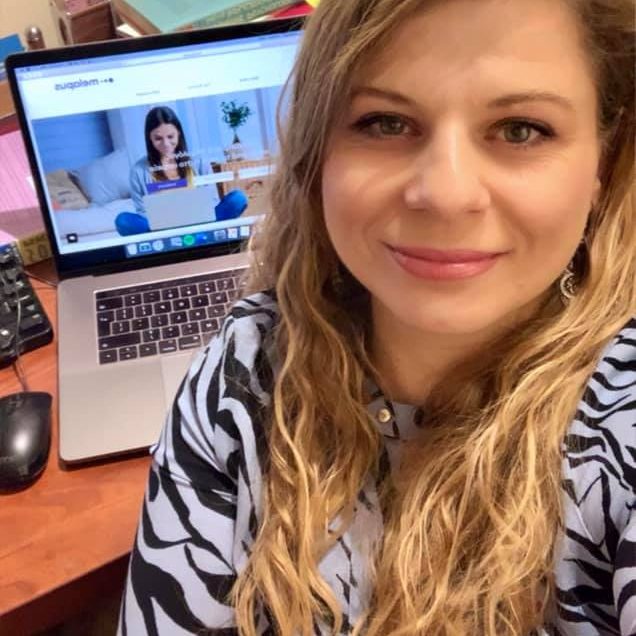 What is group counseling?
Group counseling is a type of psychotherapy that involves a number of people meeting together in a group session. The group of people in each session usually face similar concerns and share common experiences. Groups of 5 to 10 people meet on weekly a quarterly basis with a psychologist facilitating the session.
roup counseling is a type of psychotherapy that involves meeting with a group of individuals whom all face similar concerns. Group sessions involve sharing your experiences and listening to others experiences. Group counseling provides a supportive environment to discuss problems and concerns and to work toward your goals.
As a result, you can expect to meet 6-10 times during a quarter. Each group session varies in length from 50-80 minutes depending on the group. Also, you may have an opportunity to continue with the same group into the next quarter.
Crisis Counseling
The primary goals in crisis counseling to relieve the emotional and psychological impact of symptoms on the client. The psychologist identifies and assesses the crisis and then chooses a psychotherapy method to address the problem. The aim is for the individual to return to prior levels of functioning as quickly as possible.
Couples Therapy
Whether you are engaged, married, or in a casual relationship, there are times when conflict takes place. We tend to not give much importance to this thus allowing for the emotional bond between partners to become severely weakened. Before levels of resentment become too high, take the brave step towards relationship healing.
Individual Therapy
Professional and confidential one-to-one therapy from wherever you are. We can connect online and work through every concern you might have. I will guide you through healthier behavioral adaptations, help you grow and resolve past conflicts that still influence you today.
Family Therapy
Sessions where the whole family is involved. We will openly discuss current interactions, challenge distorted thinking, and encourage new ways of effective communication.
Life Coaching
Through personal coaching, we will focus on personal and professional development. By analyzing your current situation, we will identify those limiting beliefs, obstacles, and challenges you might be facing. Through a tailored made custom plan of action, I will help you achieve goals and specific life outcomes.
What do I need for online sessions?
Online sessions are an easy way to receive mental health support from the comfort of your own home. You will just need your tablet, desktop, laptop or phone to connect. The connection will be secure and confidential and only accessible to you and your psychologist.
How do I pay for online therapy?
You can pay for online therapy through online banking or even fast and easy with PayPal.
Are online sessions confidential?
Online sessions are taking place through a secure connection and they fulfill all the confidentiality guidelines and procedures.
What happens in walking therapy?
Walking therapy follows the same rules and procedures of a normal therapy session. The difference is that instead of being inside in an office, the psychologist and the client will take a walk in beautiful surroundings for the whole duration of the therapy session.
Can I try first before committing to therapy?
Definitely! You can book a 20-minute free consultation where you will meet your psychologist and have a chat about what issues you are facing and get a feel of how a session would be like. You are not obliged in any way to continue therapy after the first consultation if you wish not to.
LET'S TALK
Schedule Your FREE Consultation